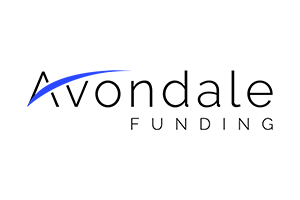 Rates as low as 1.9% APR up to $100,000
The Good
 Reliable and Efficient
Varied Loan Alternatives
Great Customer Service
Reliable and Efficient
If you're keen on being free from debt and becoming financially free, partnering with a trustworthy debt relief agency will do you heaps of good. Companies like Avondale Funding have been in the business for years, assuring clients of smooth transactions coupled with reliable and efficient service that is results-driven. 
Varied Loan Alternatives
Be it a personal loan or a debt relief loan, Avondale Funding has you covered. The brand offers several options to help you achieve your goal of becoming debt-free, including debt consolidation. Consolidating debts is one of the most feasible options available to help simplify your debt and reduce your costs of paying hefty interest rate fees. 
Great Customer Service
One thing that sets Avondale apart from the rest of its competitors is its unsurpassed customer service and support. The agency has a team of professionally-adept and licensed debt counselors as well as very accommodating customer service representatives who are always ready and willing to help you with your questions or concerns.
48-hour Processing Time
One issue that might be an issue to some clients is Avondale Funding's two-day turnaround time. Although the agency typically approves loans and deposits the funds within a 24-hour window, some applications might require extended evaluations when deemed necessary. Factors like an applicant's credit rating and debt-income ratio are also taken into consideration when applying for a loan.
4.7 out of 5 stars (based on 3 reviews)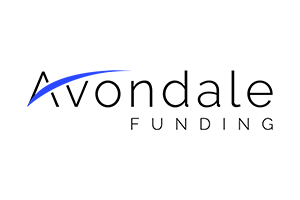 Avondale Funding
Avondale Funding continues to maintain exemplary service in the business of debt relief. The agency offers numerous options for its diverse clientele with flexible repayment terms that fit each individual's financial objectives and budget.
The services they offer are legit.
They released my loan in just two days, and the services they offer are legit.
Satisfied with the service, no complaints.
My credit cards are now more manageable, my fees are less too! Satisfied with the service, no complaints.
I'm really happy with the repayment terms they set up
I'm really happy with the repayment terms they set up for my debt consolidation program, I feel like I can breathe again!
IT'S SIMPLE, QUICK AND FREE
Want Us To Review a Company?
Get real-time reviews so you can find a company that represents your views best. Our assessments and evaluations are drawn from conclusive reports, feedbacks, and rigorous analyses of reliable data presented to us.
Real Reviews (Yes, They're Real!)
Partner with the company that has your best interests at heart. With Debt Reviews, you can be sure to get trusted and reliable valuations of the country's leading debt support companies so you can better manage your finances.